Software Development for
Health Care
Health – Care industry one of the wide industry of the globe. Diseases are never going to be over and cure for the disease too never going to finish and hence this industry will always be going on.
The medical industry have the largest database and hence they adopt the soft wares which help them to manage everything automatically. Whether it is of financial data, patients data, medicine data, everything can be managed automatically just with few clicks.
Software make the working easy and there are less chances for mistake too. So it is advisable to develop a software for every data. On seeing from patient view they too are comfortable if everything is available on their phones like accessible treatment plans, personal health records, feedback and assessment forms, automated appointment scheduling, online billing, e-consultations through developing all this you can have larger area of people covered and more profitable.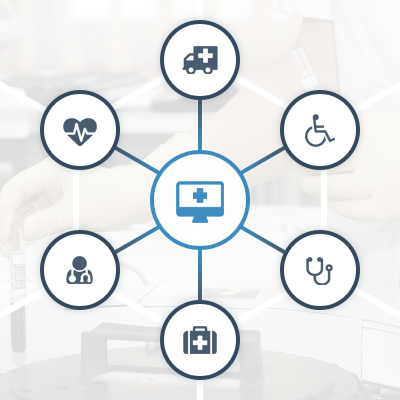 Why iSpark ?

iSpark has wide experience to develop different types of software related to healthcare whether it is of developing medical appointment application, tracking system application for hospital chain, laboratory management platform, centralized invoicing system, corporate medical portals for employees or guides on nutrition application we can deal in all.
We understand our clients working and develop applications accordingly so that the clients have enhanced patient care, improved diagnostics, reduced costs, better care coordination. We developed customised applications at affordable rate so that you can gain market faster and introduce your unique product. We create Applications for all the devices whether it is android, ios, windows phone or blackberry.
iSpark
Process
Understanding your business
Understanding your users
Technology Requirements
Regulatory Requirements
Lets talk for your unique idea today and get it build !
Design and development of Application
Testing for the application
Making it Live
After Sales Support