Pay Per Click
Management
Pay Per Click Management is the quickest and most controllable way to get your business in front of your target audience.
Businesses can take full advantage by getting end to end paid search, paid social and performance display management services.
PPC management is an on-going program that focus on managing the effectiveness of bids, budget and media. PPC advertising is aeasy way to jump to the head of the line on Google and Bing and a faster route to generating leads than SEO, because with the right budget and strategy, you can obtain immediate high visibility for even the most competitive and lucrative keywords.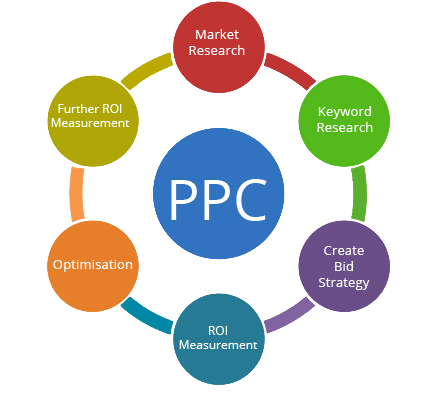 Why iSpark ?

iSpark focus on search, display and mobile network advertising as offered by Google, Bing and others.
The iSpark services for PPC includes the things like Keyword Discovery and Selection, Ad Text Creation, Help with Optimizing Landing pages, Conversion tracking, Call Tracking, Ad Submission, PPC monitoring, PPC Cost Management, Campaign Improvement Modification, Competitive Research.
Our aim is to help small and large businesses to optimize their search engine marketing effectiveness so that they can gain more customers at significantly lower costs.
iSpark Process for
PPC:-
Understanding your business
PPC Strategy
Implementation
Keywords
Adcopy Writing
Ad Extensions
Shopping Ads
Tracking
PPC Optimisation
Reporting